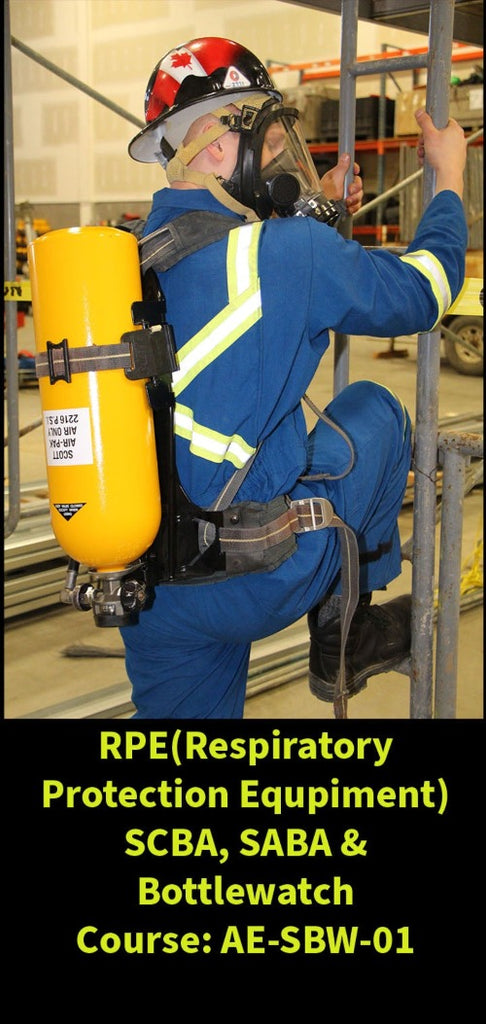 AirExtreme
RPE ( Respiratory Protection Equipment)SCBA, SABA & Bottle watch SUNCOR & SYNCRUDE Approved
APR, RPE, SCBA, SABA & Bottlewatch included in a single course.  This course is SUNCOR & SYNCRUDE approved and takes six hours.  This course expires in two years.
Upon completion of this course, the trainee will be able to successfully:
Select the appropriate APR/RPE for the job at hand
Care for the appropriate APR/RPE

Identify the purpose of the SCBA & SABA. 

Recognize the requirements workers must meet before wearing a SCBA & SABA. 
Recognize the inspection steps that must be completed to ensure operability of the SCBA & SABA prior to its use. 

Components. 

Donning Procedure and Use. 
Emergency Procedures. 
Removal Procedure. 
Changing Cylinders. 
Changing Cylinders in a Toxic Environment (Licensed Operations Personnel only) 
Identify the capabilities and limitations of the SCBA & SABA, including its assigned protection factor.
Demonstrate, through a practical exercise, the proper procedure for donning, use and removal of the SCBA & SABA.
Apply appropriate human error reduction tools.
This course consists of both classroom as well as practical field instruction.
---
Share this Product
---
More from this collection